(05-11-2019, 03:39 AM)

TheNomad Wrote:

(05-10-2019, 07:37 PM)

Kinser79 Wrote:

(05-10-2019, 01:38 AM)

TheNomad Wrote: <snip>Rambling butthurt nonsense</snip>

 
It is possible I could be wrong and be confusing you with someone else. I'm old, and people come and go, and all the butthurt special snowflakes all look alike to me.  The old forum I'm referring to is the one owned by Strauss and Howe themselves and ran for 16ish years.  I joined that forum back in 2008 but many of our regulars here joined before even then. Even if you have only been here a year that should have been sufficient time to realize that threads simply don't stay on topic.  It isn't just this forum, it is

also every other

forum where you have mixed company.

As for what is and is not allowed that is up to Moderation.  Moderation seems to be taking a fairly libertarian approach to moderating.  This is a good thing because since this forum is primarily political in nature.  Nothing kills political forums faster than censoring dissenting opinions, left or right.  Also given who our regulars on this forum are, intense moderation would likely kill this forum faster than anything else.

As for my style of posting...it isn't going to change.

As for what offends you...no one here really gives a fuck.  Life is hard, get a helmet.  But you should know this already being

the

nomad....


The Ragnarok moderator person should have given some energy to your racist posting using slurs instead of focusing 100% on my complaint OF your slur.

But now that I know she has no spine (won't take a side on whether using racial slurs in social media is OK or not OK) I have my information. 

Also, you complain of being "over-moderated" and that would "kill this thing" this thing isn't hardly worth anything anyway.  It's a WALL of graffitti based on ppls ideology.  Not meant to communicate but to barrage.  You are one of the worst I've seen.  I wouldn't care at all what you do or say (I haee never bothered to interact w you because your mess is useless) I came at you for the SLUR.

You have free speech.  Speaking does not immediately make one intelligent.  Choosing to speak with ignorant words defines a person.  You have so been defined.  You could choose not to use words like NIGGER because, frankly, do you eve know how foolish it makes you look?  Like, would you WANT me to give you heads up if you came out of the bathroom with smeared excrement on your hand and smelling like you just wiped with that hand and just chose not to wash it?

Would you want someone to tell you?

But never mind, because your answer has already bored me to death.


You are going to have a very hard time with life if your hair stands on end from a person who is of African descent who uses that word. I get it, you don't like it. But given Rags our mod does not have a problem with it, nor anyone else is creating a fuss, and only you are making it worse by complaining constantly and using that word yourself, can you see what I am getting at here? But do continue.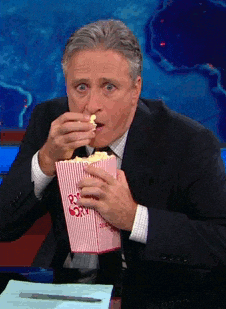 1984 Apollonian Civic
ISFP - The Artist.